Before we took off for Denver, I did ample research on what to do and where to eat once we arrived. Dan and I are NOT foodies (read: we love chain restaurants) but when I came across a listing for a restaurant that served food and drink of the Early West, I immediately made a reservation.
The Fort
is an award winning restaurant located in Morrison, just a short drive up into the mountains from where we were staying in Lakewood. The breathtaking view and ambiance of the restaurant really make you feel like you're stepping 150 years into the past. The Fort also boasts one of the most eclectic menus that I have ever come across. You can order all sorts of game - buffalo, elk, quail, to wild boar, and of course, the aptly named Rocky Mountain Oysters. (We did not venture into that territory!)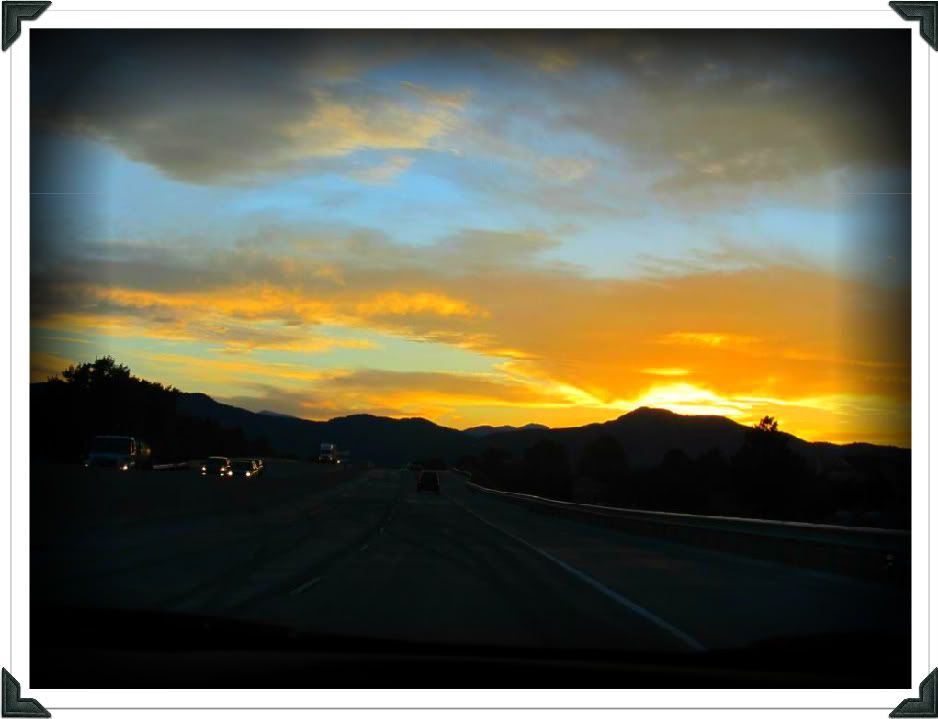 Since we're not wild food adventurers, our orders were quite tame. We started out with the buffalo empanadas. They were absolutely delicious – flaky on the outside, rich in the center.
Whiskey and empanadas.
For our entrees, it was red meat all the way – a buffalo New York Strip for Dan and a Filet Mignon for me. Both were cooked to perfection!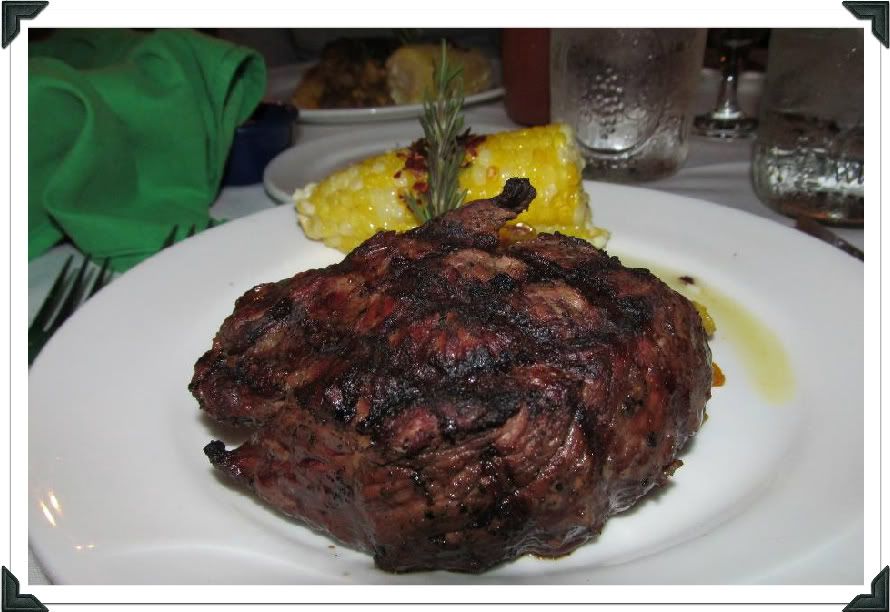 Mmm, buffalo.
The Fort's signature dessert is the Negrita - a blend of dark chocolate whipped with Myer's rum served in a chocolate tulip cup. For a chocoholic like me, it was the perfect end to a hearty meal.
Perhaps the most daring part of my meal was the cordial I ordered. Now, if you remember correctly, I am NOT a big drinker, especially of things that TASTE terrible. But I was drawn to something on the menu called the Trade Whiskey - a small shot of whiskey flavored with red pepper, tobacco and black gunpowder. Yes, gunpowder. I don't remember ever drinking whiskey before in my life, but I just needed to try this wild concoction. The first few sips went down ok, but my mistake was leaving the whiskey to the side, allowing the flavors to just get stronger. Let's just say I didn't finish it, BUT I can say that I have tasted gunpowder.
The Fort is located at 19192 Colorado 8, Morrison, CO 80465. Reservations can be made
here
.