Perhaps one of the most recognizable signs in Las Vegas is the "
Welcome to the Fabulous Las Vegas
" sign at the beginning of the Strip. Located south of Mandalay Bay, this sign is a must see when in Sin City. On my first two trips to Vegas, I think I saw the sign once and from the car. That definitely wasn't good enough for me.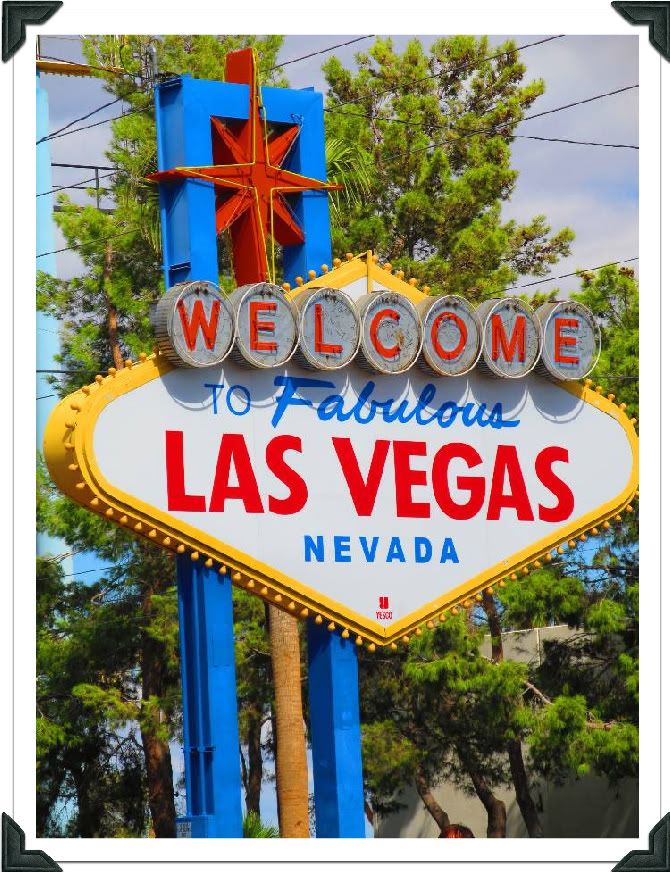 Walking from the Strip to the sign isn't a terrible walk. However, I wouldn't recommend doing it in the blazing summer sun. As luck would have it, the day we decided to trek to the sign happened to be the hottest of the 4 days we were in Vegas. Big mistake on my part – I do NOT handle heat well. Luckily, a good deal of the walk could be made through the hotels. The furthest you can get indoors is the Mandalay Bay. Once you head outside, make the right onto Las Vegas Boulevard South. The sign is about a half-mile long walk away. Along the way, you'll pass by the Little Church of the West Wedding Chapel and old McCarran Airport on the left and the Bali Hai Golf Club on the right.
The sign itself is located on the median of Las Vegas Boulevard South and for safety purposes, has a little parking lot for those driving out. (No need to play Frogger with the traffic!) To access the parking lot you must be going south on Las Vegas Boulevard heading away from Mandalay Bay. When we got there, there was a line of people waiting to take pictures, including a wedding party – so definitely be prepared to wait a bit. Even for an impatient person like me, the wait was definitely worth it. Minus the fact that the tourist I handed my camera too didn't even try to use the zoom when she took the picture of Dan and I. Grr! Regardless, I got some amazing pictures of the iconic sign.
The "Welcome to Fabulous Las Vegas" sign is located at 5100 Las Vegas Boulevard South. Drive Carefully and Come Back Soon!