I have a sad confession to make. In my 30+ years of existence, I have never sat down and watched the sun set. Sure I have caught glimpses of the sun setting from the passenger seat of a car and windows of buildings, but I have never actually sat down with the sole purpose of watching daylight come to an end.
On the last night of our Floridian adventure, our friends took us to the
Sunset Grill
for some al fresco dining. Located right on the beach, this restaurant provided the perfect locale to view the sunset. We got there early enough to scout out a place where we could view the sunset unobstructed. Success! From what we had heard, that night provided a perfect sky to showcase the free light show provided by Mother Nature. And boy, she did not disappoint. I loved it. And in true Stephanie fashion, I took an insane amount of pictures. Sound
familiar
?
It was the perfect way to end our vacation! (The food was pretty good too!)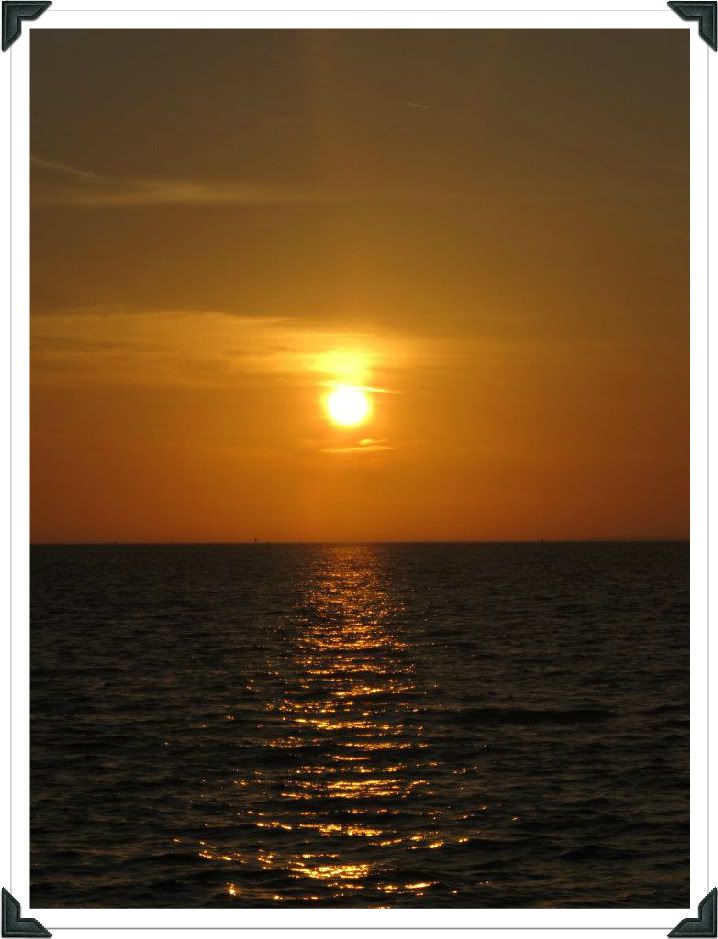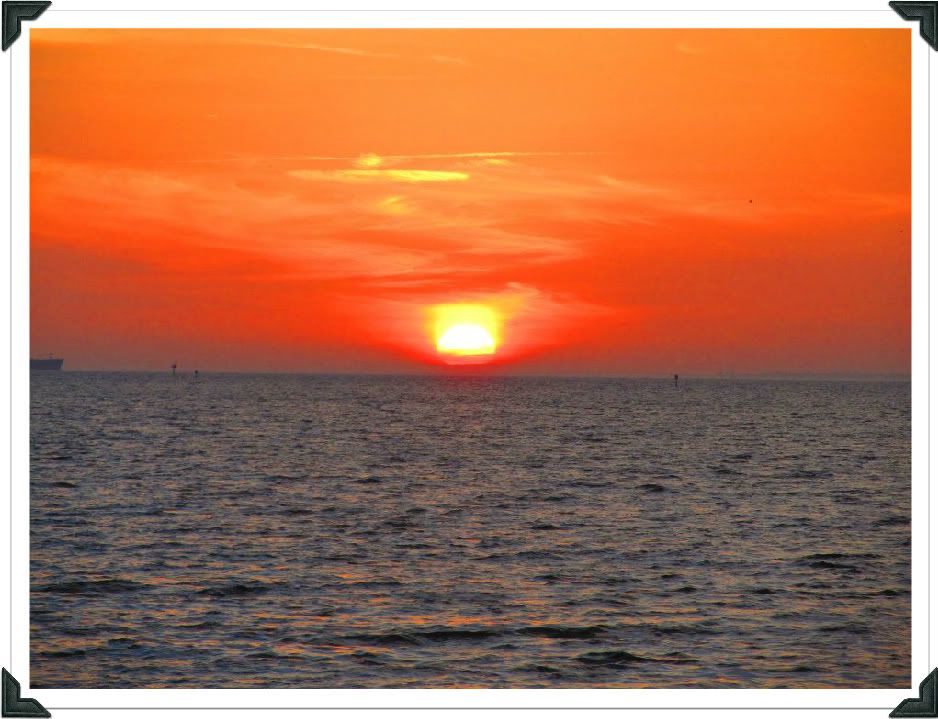 Going...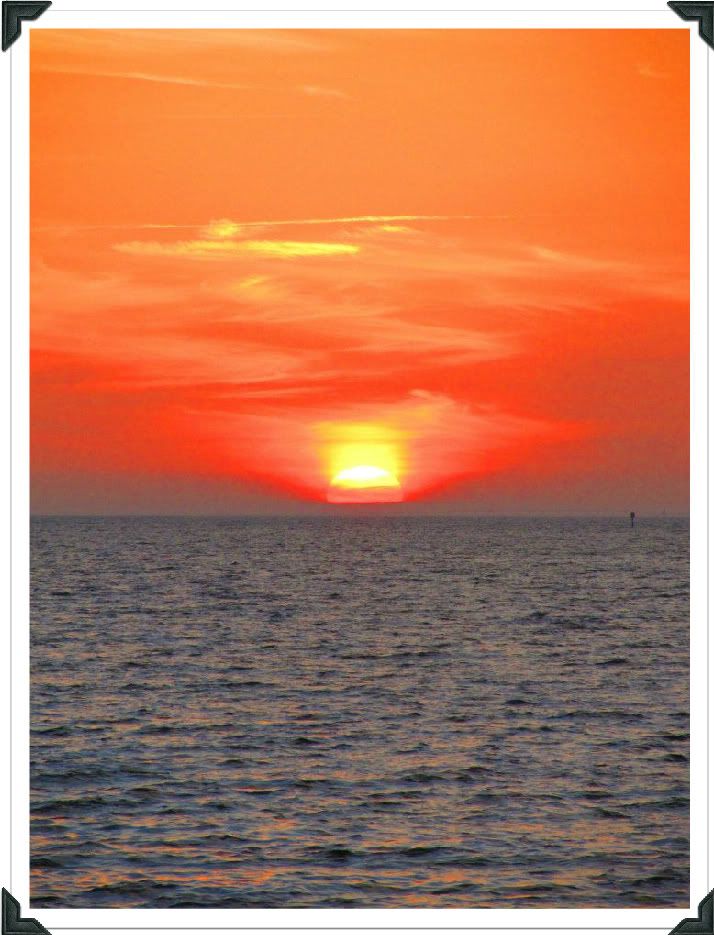 ...going...
And gone. Thank you tanker boat for getting in the way.