I think I've made it painfully clear that I love birds. One of my favorite places to view these fine feathered creatures in action is at the
Dallas World Aquarium
. The upper level of the aquarium is an artificial reproduction of South America's Orinoco Rainforest. The enclosure is pretty open and birds can fly freely around you. Just make sure you keep a heads up because some of these birds like flying close!
This little redhead was my favorite.
Hoot!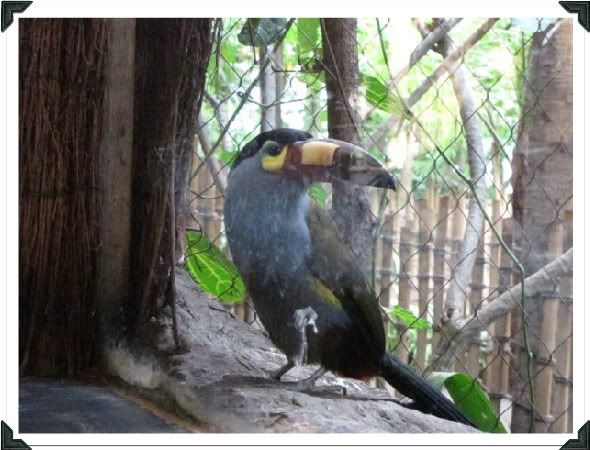 He watched us eat lunch from behind the glass.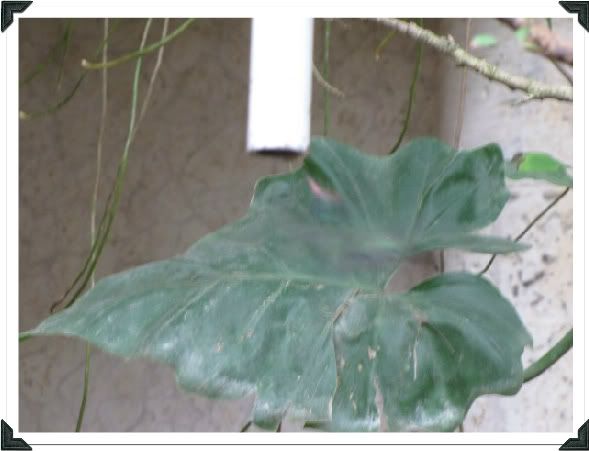 There is a hummingbird here. He was just too fast to see!
The Dallas World Aquarium also houses the only display of three toed sloths in the United States. We totally were engrossed in watching these two clean each other.
I think the area we all enjoyed most was the flamingo enclosure. These guys all started squawking in the same pattern all at once and it was quite funny to watch.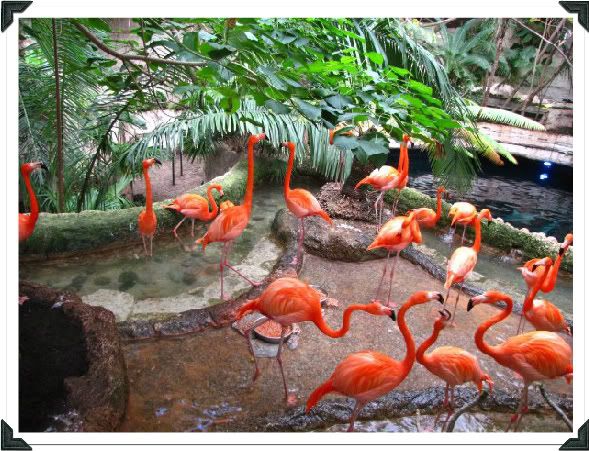 To be honest, even though we were at an aquarium, I do not remember ever seeing one fish. I actually had to consult my pictures to see if we did encounter any and I came up with this ONE picture. My dad says he remembers floor to ceiling tanks, but me, Dan and my mom do not remember the aquarium part at all. Oops.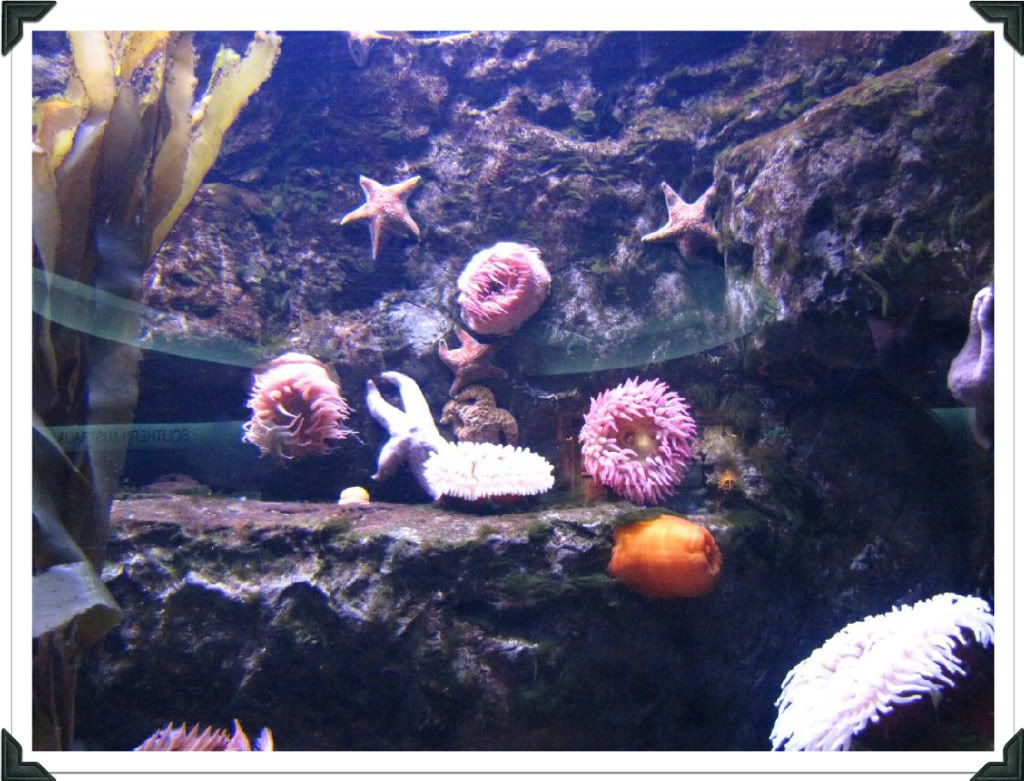 The
Dallas World Aquarium
is located downtown Dallas at 1801 North Griffin St. Hours are 9am-5pm daily.