I've been debating whether or not to do a write up of the off Broadway production of Punchdrunk's Sleep No More on the blog, because frankly, I just don't know how to put the experience into words. If you've already seen the show, you know exactly what I mean.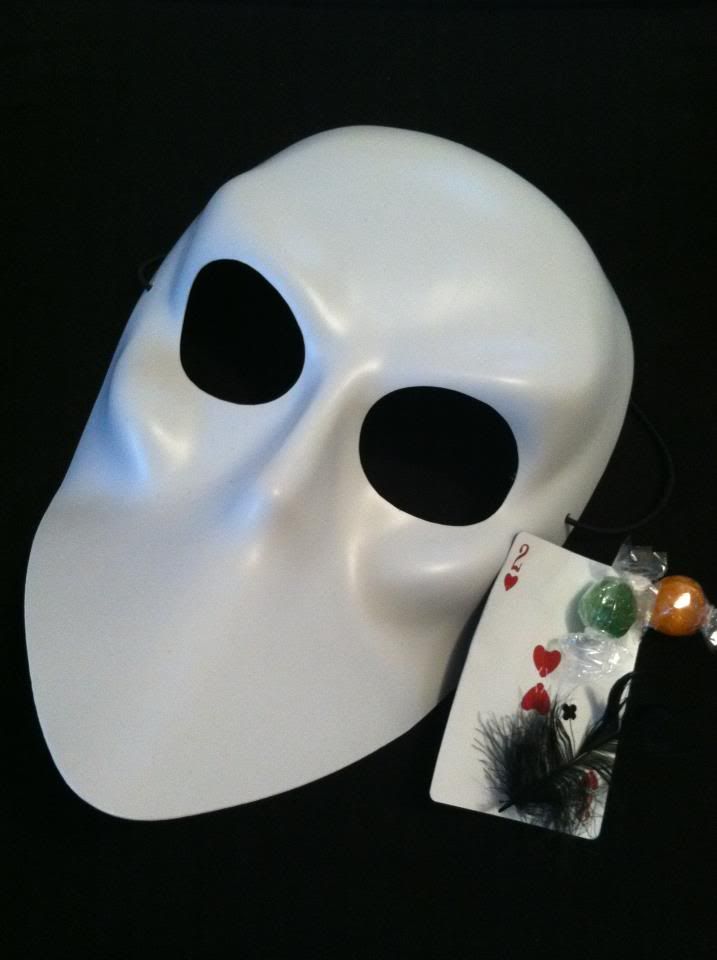 Abandon thoughts of your previous Broadway experiences, as I can guarantee that this show will be the opposite of anything you have ever seen.
Sleep No More
is a Hitchcockian version of the tragic tale of MacBeth with pieces of the novel, Rebecca sprinkled in. It takes place in the 100+ rooms that make up the McKittrick Hotel – a 100,000 square foot space that once housed a bunch of NYC nightclubs. The actors do not recite lines of dialogue and there is no stage to speak of. Instead, this emursive production throws you right alongside the action as the actors tell the story through movement and dancing. Patrons of the show are given Venetian style masks to wear as they explore the space and are encouraged to 'be bold.' At any given moment, a bloody MacBeth could be shoving you aside, Lady MacDuff could be fainting into your arms, or one of the witches could be grabbing your hand. Or if you're lucky, you could be whisked away to a secret room by an actor to witness a private scene performed behind closed doors. With so much action happening at once, it's impossible to see everything that happens in the three hour span. However, the show loops every hour, so you have three chances to see Banquo get murdered, attend a lavish banquet thrown for Duncan and be transfixed by the infamous witches rave.
The show is currently running through May 26, but keeps extending its stay due to popular demand. If you happen to be in NY, RUN to see
this show
. You'll be haunted by it.
My tips:
Get there early. If possible, book a 7:00pm entry to the show. That gives you so much more time to explore. And don't waste time getting a drink at the bar until after the show. You won't be able to bring it in once your number is called.
Wear comfortable shoes. OK, so before I saw the show, EVERY blog I read said the same cultish thing. But honestly, you're going to be doing a lot of running around and climbing stairs, so wearing heels or uncomfortable shoes would really hold you back. I'd also recommend dressing in layers because it gets HOT in there. Remember, this isn't a fashion show – everyone has the same mask on, so who gives a crap what you're wearing.
When you check your coat/purse/bags at the door, be sure to also check your inhibitions. Fortune favors the bold at Sleep No More. As soon as you put that Venetian mask on, you're given a cloak of anonymity to go where you want and do what you please without anyone knowing who the hell you are. Be bold but don't be a dick.
Don't mess with the actors. That just isn't cool.
If you see something interesting happening, stick with it. Follow actors. We made the mistake of not following anyone the first time and missed pretty much everything.
Lose your friends. The first two times we saw the show, Dan and I stuck together. We decided that we wanted to see the same things so we made sure we were always in the same general area. But the third time I saw it, my friend and I split up giving me complete control of the space. I saw things I hadn't yet seen and it was a totally different experience.