This past weekend saw some really great weather in NYC and Dan and I took full advantage. On Sunday, we headed into Manhattan, something we rarely do on weekends. To us, Manhattan = work so we usually stay FAR away when we don't HAVE to be here. But the weather was just TOO nice not to visit one of my recent favorite areas, the uber trendy Meatpacking District.
Our first stop was the
High Line
. A quick history: It all started back in 1847, when the City of New York authorized street-level railroad tracks right here on Manhattan's industrial West Side. Years of accidents between freight trains and street level traffic resulted in the West Side Improvement Project, a makeover that lifted tracks thirty feet into the air, allowing trains to roll directly into nearby factories and warehouses. Starting in 1934, trains travelled the High Line for almost 50 years, free to come and go without causing street-level traffic or safety hazards. Drops in railroad traffic led to the High Line's closing in 1980, leaving the historic structure under threat of demolition. For years, community activists and High Line supporters fought together to preserve and maintain the structure as an elevated public park, finally gaining the City's support in 2002. Construction on the park began in 2006, lasting all the way until this summer. The project has left the High Line transformed, with its history still preserved.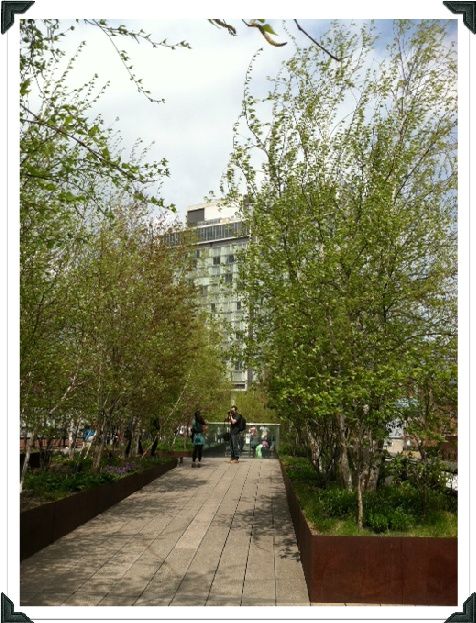 Next, we stopped for a breather in the lobby of
The Standard
hotel. We haven't gotten around to staying here yet, but I would love to! (Keep reading for a special offer!) In addition to having two restaurants,
The Standard Grille
&
Biergarten
, the Standard also has a lobby bar (
The Living Room
) and a rooftop bar. The views of the Hudson are supposed to be incredible, so this place is on my must-visit for the summer.
Afterwards, we walked mindlessly around the area. There is just something about walking around on cobblestone streets that I really enjoy! While I window-shopped at high-end boutiques such as
Tory Burch
,
Trina Turk
and my favorite,
Christian Louboutin
, Dan may or may not have run into former New York Knick, Larry Johnson. We're still not 100% sure if it was him or not, but we like to believe that it was.
No trip to the area would be complete without a stop to one of my favorite blocks in all of Manhattan - West 13th right off of Greenwich Street. There is a wall on the corner that always has some really artistic graffiti. Unfortunately, the wall is pretty bare now, but has had some really fun designs in the last few times I have stopped by.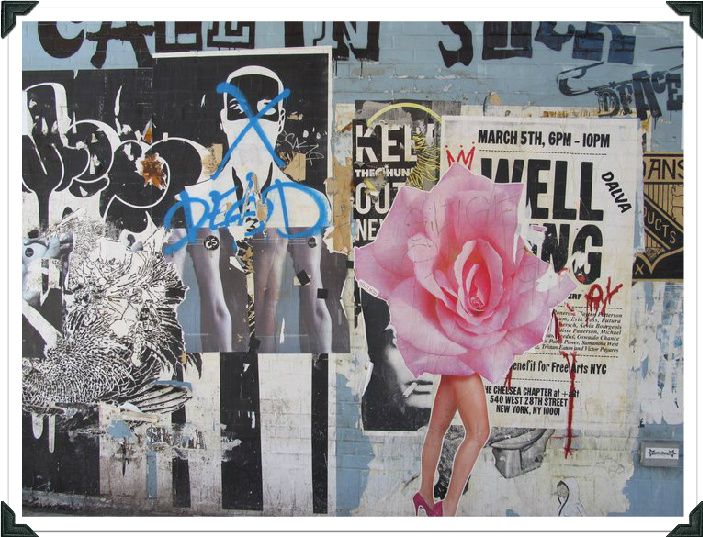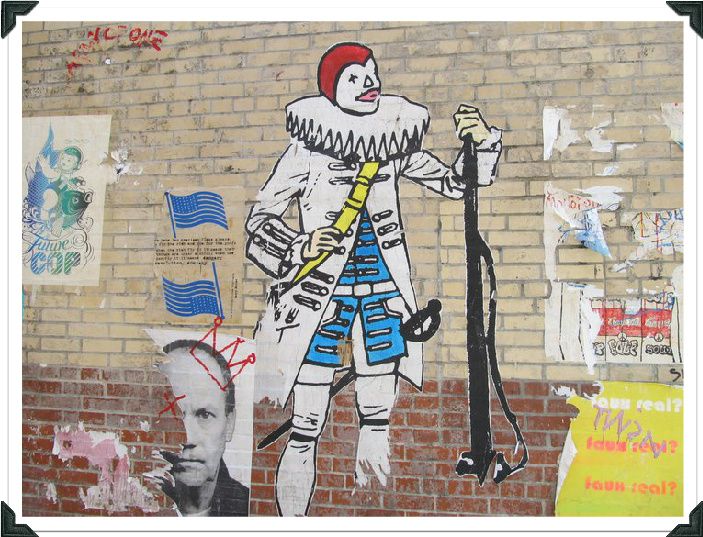 My friends over at Visa wanted me to share a great offer to my readers for a stay at the above mentioned, Standard Hotel. From now until May 31, 2012, Visa Signature® cardholders can enjoy 20% off when they book through the Visa Signature Luxury Hotel Collection. This offer is subject to availability. For offer details, please visit:
http://www.visasignaturehotels.com/special-offer/standard-new-york-enjoy-20
- take advantage of this if you can!