One of the must do things during our trip to St. Louis was to take a
tour
of the Anheuser Busch Brewery. As a pretty avid fan of all things beer, it was something that I really looked forward to. We went with three expressed goals; to interact with the Clydesdales (easy), to get a Bud Bowl T-shirt (not so easy), and to enjoy our free samples (very easy!).
Much like many of the attractions in St. Louis, the tour we took was free. (There is a more involved tour called the Brew Master tour that costs about $25 and includes some freebies.) The free tours run from 10-4pm and last about an hour. All tours start off in the visitor's center which doubles as a mini-museum for all things Budweiser including past packaging and some of the brand's more popular commercials including pitchdog, Spuds Mackenzie. After our tour guide gave us a brief history of the brewery, we started a walk to the stables to meet the famous Clydesdales. To become one of Budweiser's iconic Clydesdales, a horse has to meet the following criteria: must be at least 4 years of age, must be 18 hands tall, weigh between 2000-2300 pounds and have a bay color, four white stocking feet, a blaze of white on his face and black mane and tail.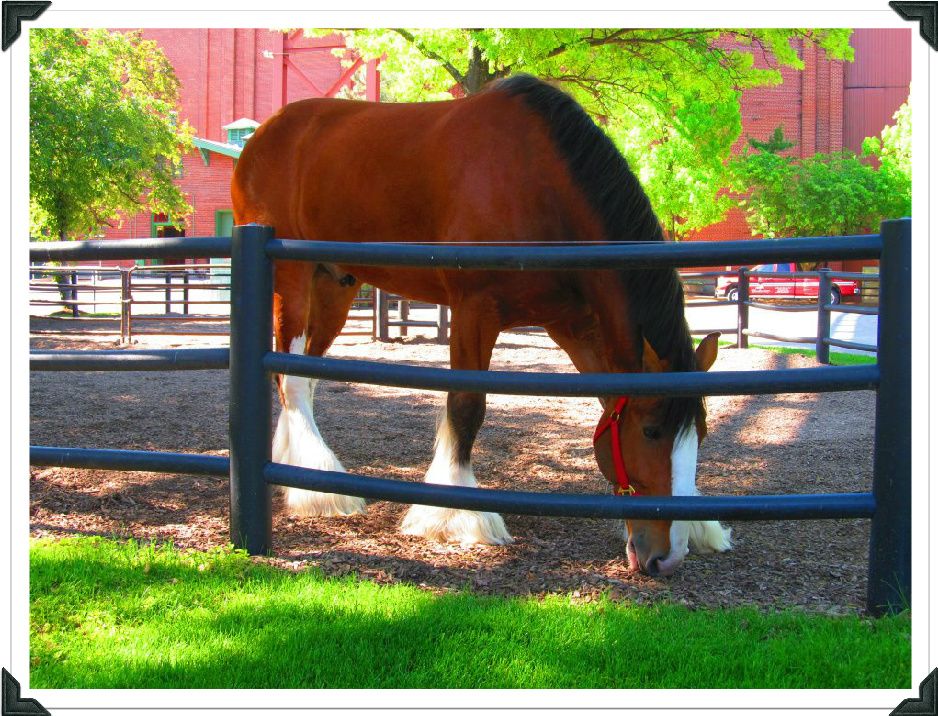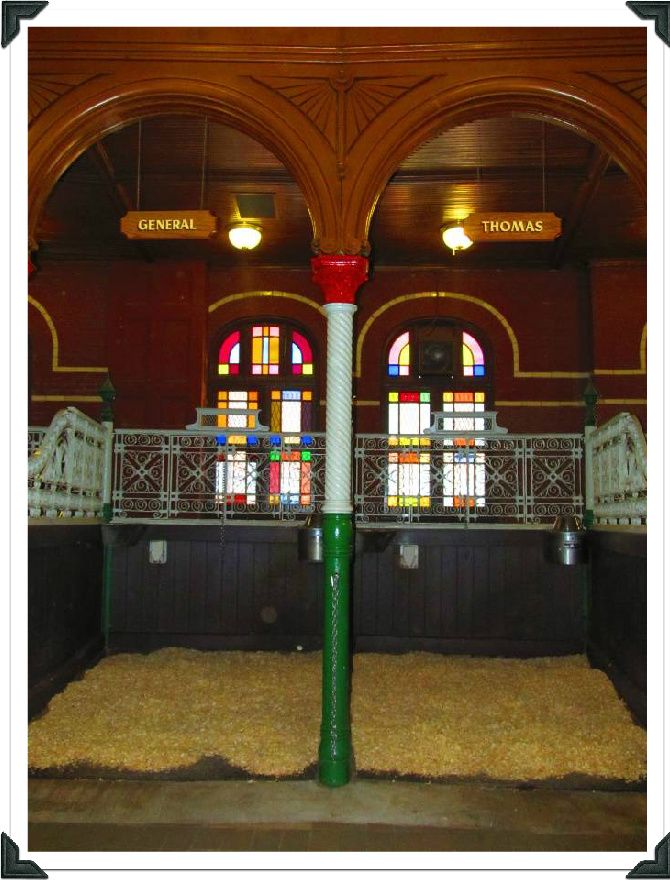 From there, we journeyed on to see the actual brewing process through each step and ingredient. Our first stop was to where the beer was going through Budweiser's "beechwood aging" inside giant aluminum tubs. (Note: during this part of the tour, the guide gave out pieces of beechwood for us to see exactly what it was like. Despite it just being a random piece of wood, numerous people on the tour kept said piece of wood. Steph and I still do not understand why. As she puts it, "they're going to go home and open their suitcase to see a piece of wood and wonder 'why the hell did I take this?'"
Next, we walked through the rest of the brewing process where we finally learned exactly what hops are - flowers! Our walk around the grounds proved to be an olfactory experience as well as a visual one. Some areas of the grounds had a very strong bread-like odor which was from the yeast, while others smelled very strongly of alcohol.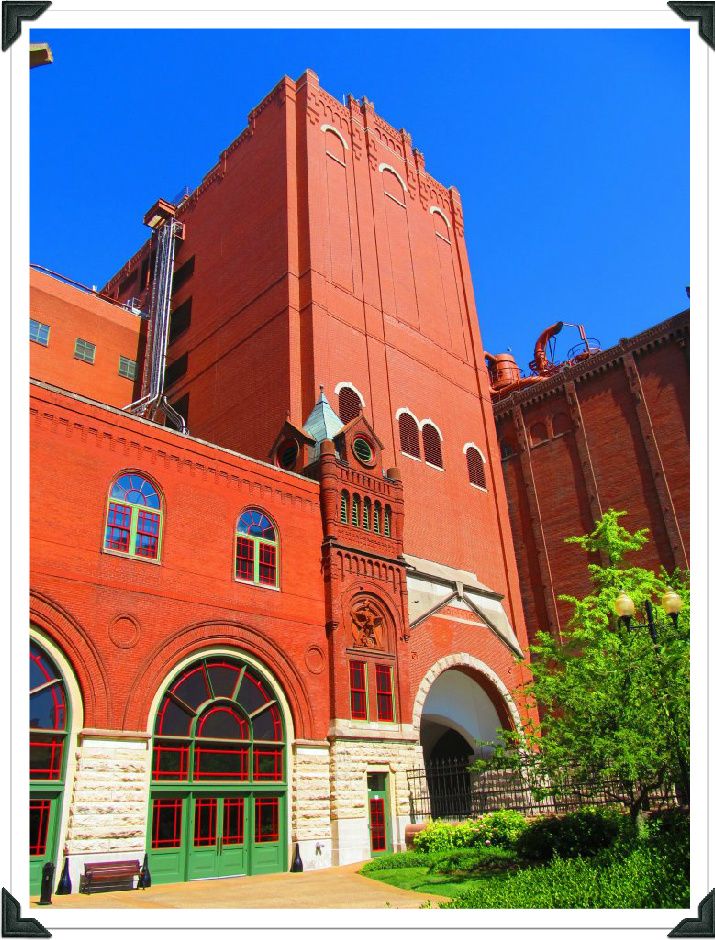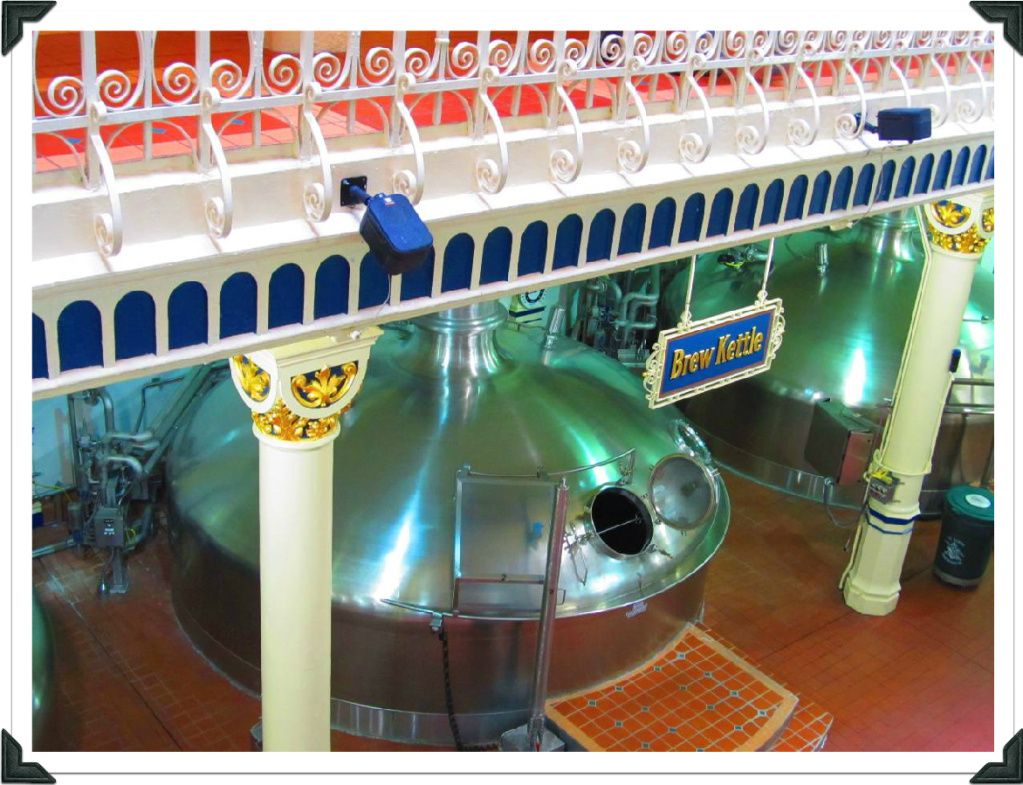 The final stop on the tour was a visit to the assembly lines where the beer is packaged and labeled. It was pretty cool to know that the bottles we saw being packaged would wind up on store shelves in the St. Louis that night.
Probably the most exciting bit of knowledge I gained during the tour was finally answering the questions as to why drinking Budweiser (to excess of course) always gives me the WORST hangovers the next morning…so much worse than other beers. Without getting too specific (as I don't really remember the details) I learned that Budweiser is a rice based beer and the process of brewing and distilling triggers certain allergic reactions in many people. For others like me, they recommend the Michelob family of beers, as they do not contain rice as a central ingredient. Who knew?
At the end of the tour, you are treated to two free (full size!) samples of any number of different brews they have on tap. I chose wisely, having two drinks of
Shock Top
(1 citrus, 1 lemon), both equally delicious. Steph despises beer, but decided to try a raspberry beer called
Wild Blue
, thinking that she would like it. Needless to say, she did not. So I technically had 3 samples.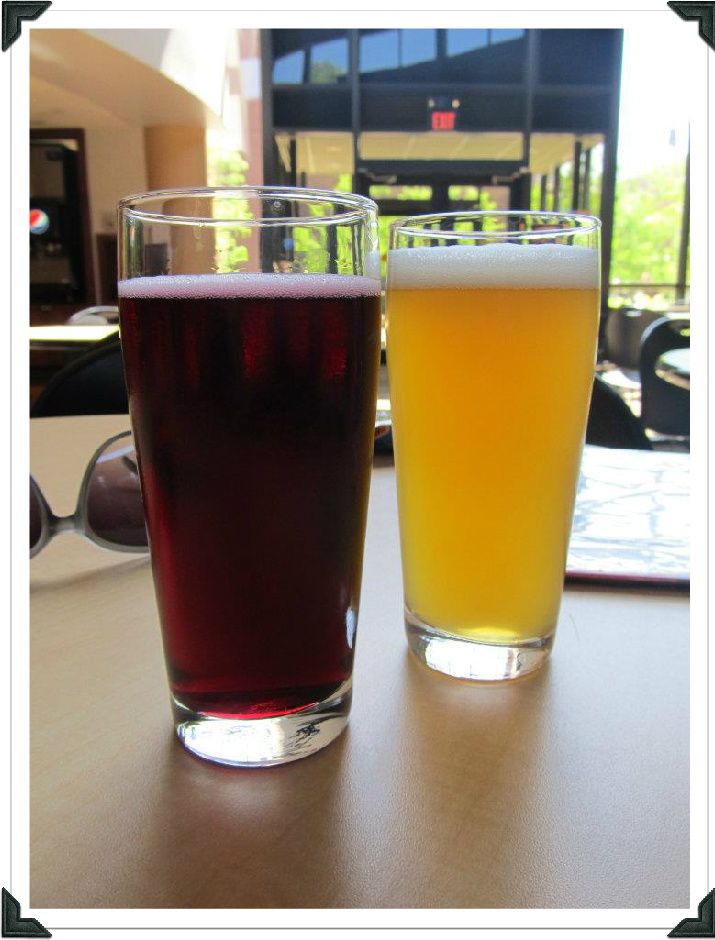 We sadly failed to accomplish our goal of finding a Bud Bowl T shirt. We scoured the gift shop up and down to no avail. If any good people from Anheuser Busch stumble across this post, I am a size medium and I will also accept royalties on the idea! Oh, and if you find the refrigerator magnet that I so conveniently left sitting next to the cash register, please ship it to my mother-in- law. Oops!
Budweiser is located at 12th & Lynch Street, St. Louis, MO 63118