When it comes to ice cream, I have zero control. So it's no big surprise that some of my favorite memories from our trip to Missouri involve eating this tasty treat.
Our first stop was to
Fitz's
, a St. Louis institution best known for their premium root beer. After looking through the menu, we both decided on ice cream floats. I ordered The Better Brown Cow (Fitz's Draft Cream Soda topped with chocolate ice cream) and Dan got a traditional Root Beer Float.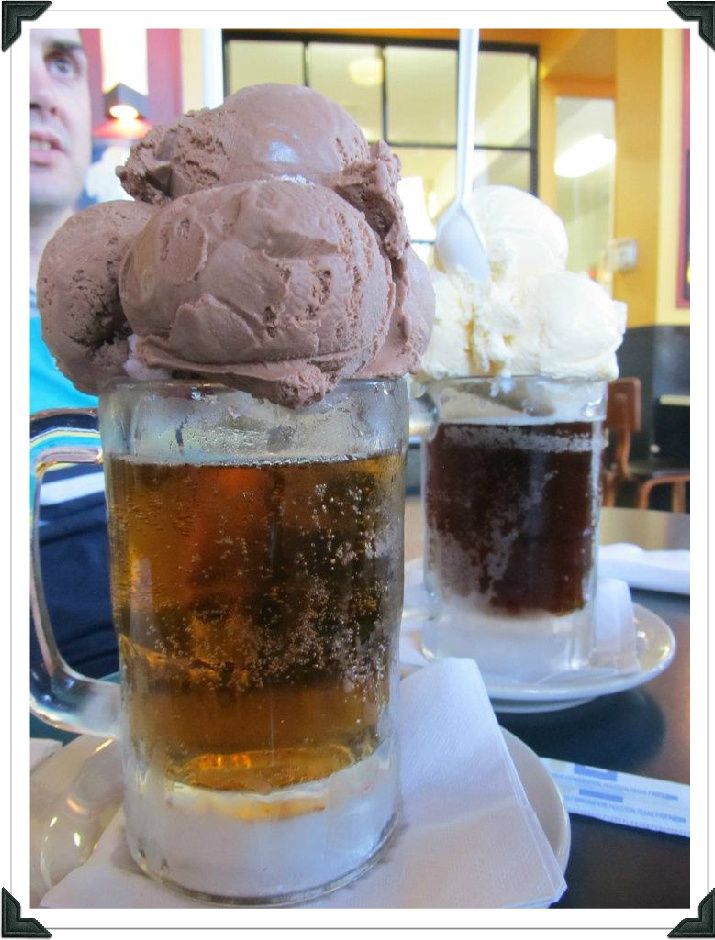 Best cream soda I have ever had.
We were shocked at how gigantic these floats actually were and Dan had no faith that I would come close to finishing those four scoops of ice cream. He had no idea that those four scoops would disappear within ten minutes. I am not even exaggerating here. It took me ten minutes to finish this giant float. Dan had to remind me that I wasn't being timed and I wasn't in an eating contest. I guess I was just channeling my inner Adam Richman that afternoon.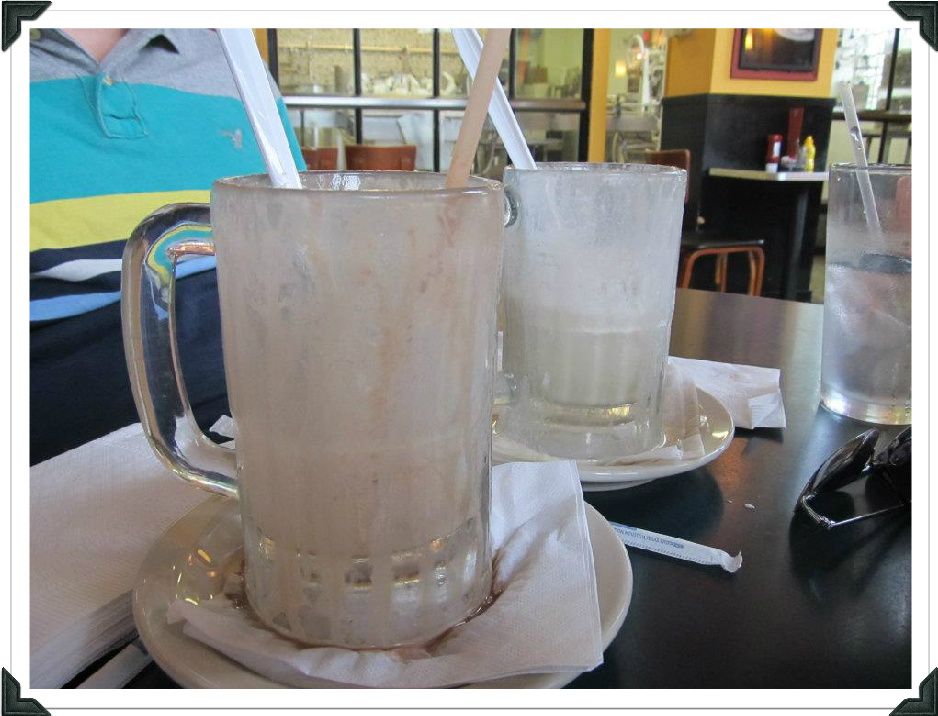 Somehow, I was STILL hungry after this.
The next place we visited was
Ted Drewes Frozen Custard
, a famous stop along the famed Route 66. Ted Drewes has been serving custard since 1929 and one taste of it will make you understand why it has stood the test of time.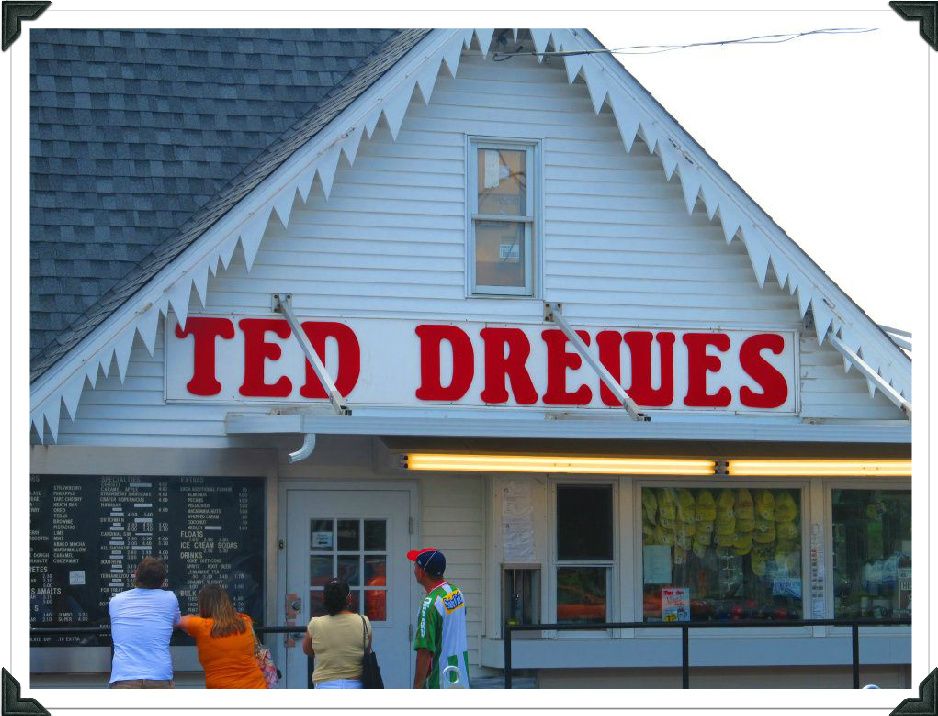 The custard is so thick that the cup is handed to you upside down. I ordered a giant cup of custard (shocking, I know,) but decided not to force myself to finish it like I had done the day before at Fitz's. If only I could have packaged up what I didn't eat…SO GOOD!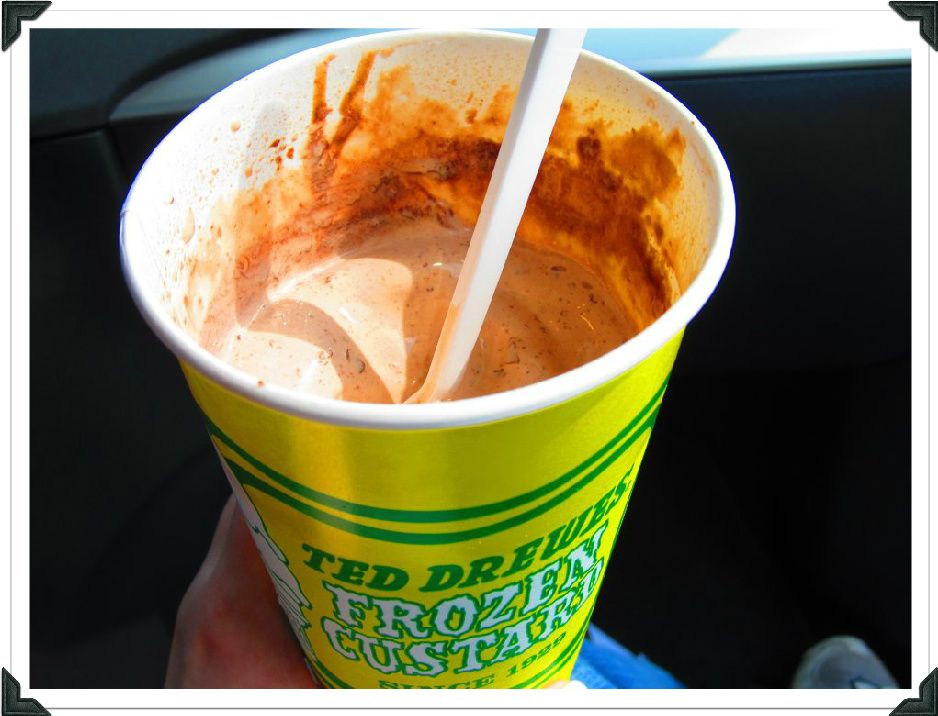 Smooth and silky.
Since I was on such a frozen custard high, when I saw
Sheridan's Frozen Custard
in Kansas City, KS, I nearly pissed my pants. I was all set to order a simple chocolate custard, until I saw a poster for a special blend that included Hershey's Kisses and cookie dough pieces. I had to have it. This custard wasn't nearly as good as Ted Drewes, but it did the trick in satisfying my new found daily custard craving.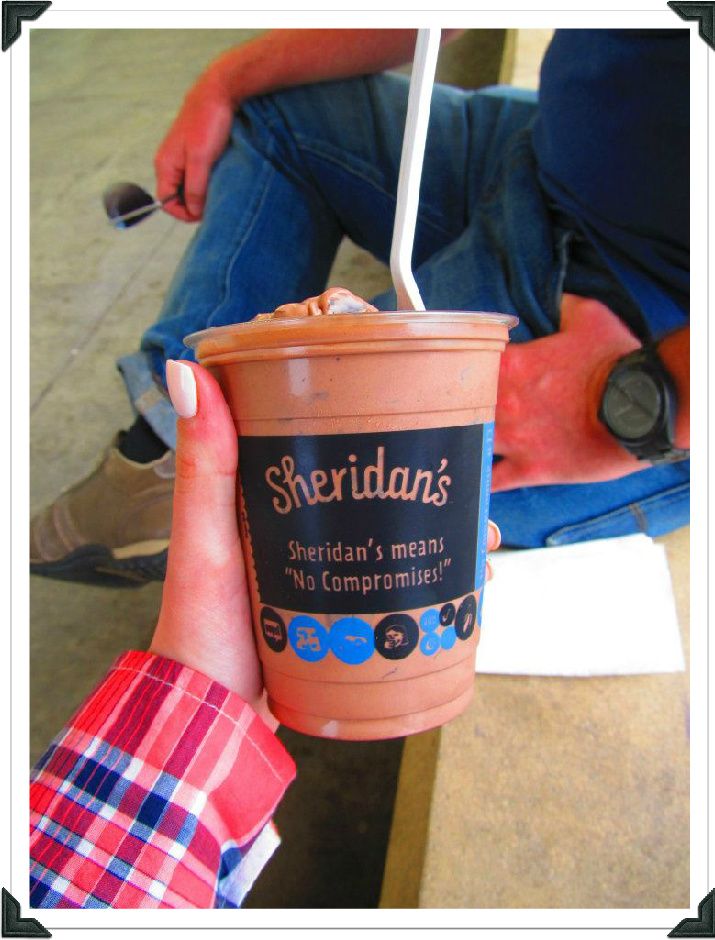 Note Dan's body language in this pic. He is disgusted with my custard intake.
Last but not least was a trip to my old familiar ice cream paradise – Baskin Robbins. Not sure if it was because I was on vacation, but the Cappuccino Blast I ordered tasted so much better here than it ever did in Brooklyn.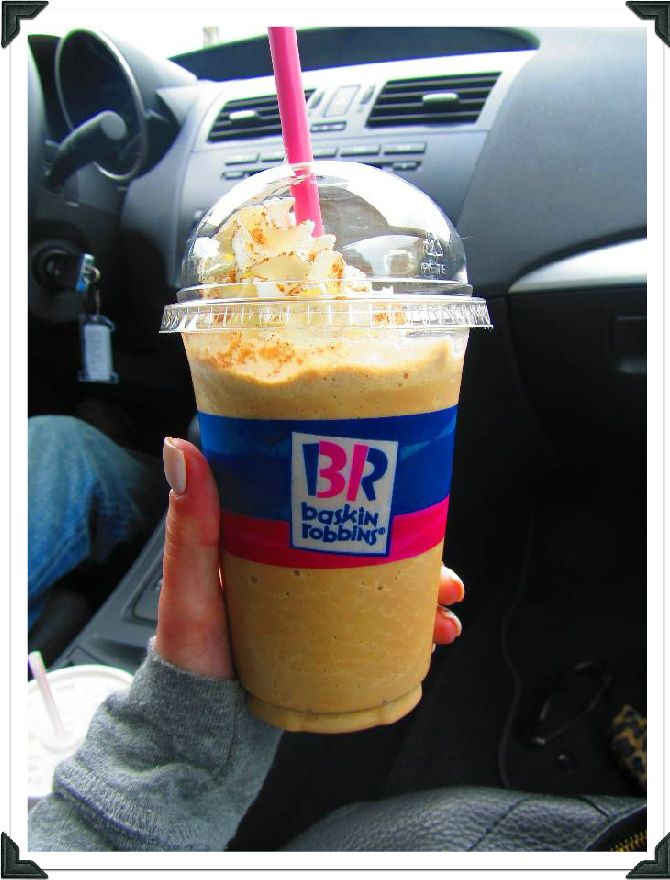 Old reliable.