Taking a ride to the top of the Space Needle seems to be a rite of passage for most tourists visiting Seattle. It was certainly on our list of things to do, basically, just because. We kept a close eye on the weather forecast and waited until a clear day to make our pilgrimage to the landmark.
I'd read about people waiting on long lines to buy a ticket, but we must have hit it at the right time and waited only 10 minutes. Ticket in hand, we boarded the elevator for a 41 second ride to the observation deck. Despite STILL not being able to see
Mount Rainier
, the 360-degree view was spectacular.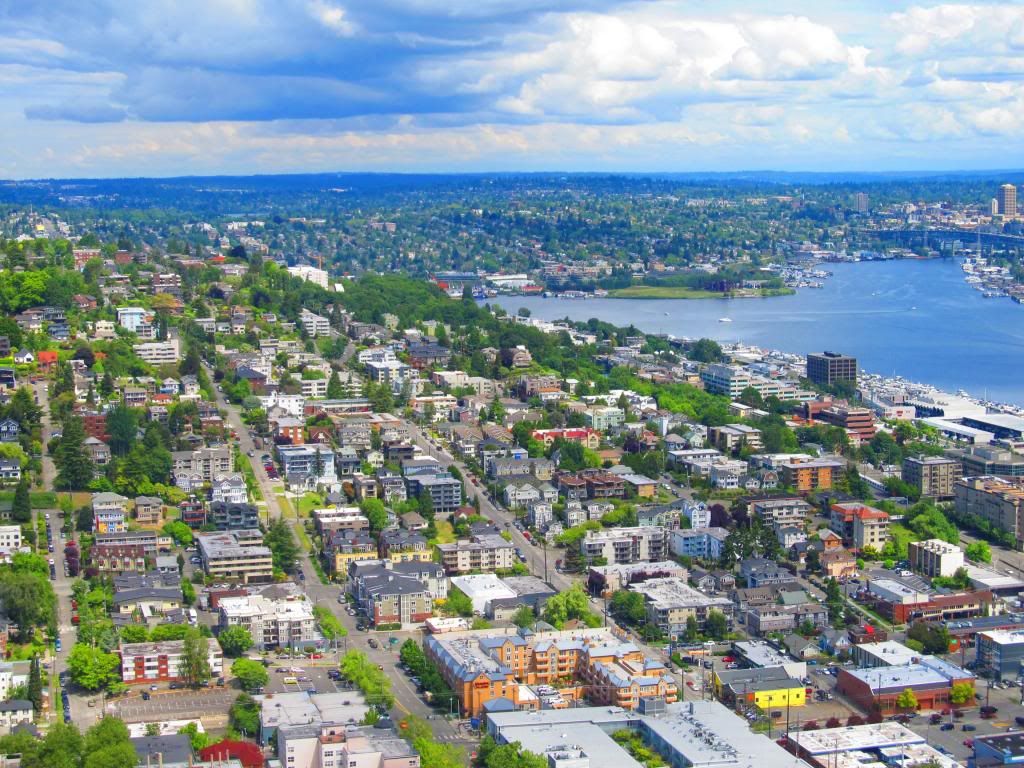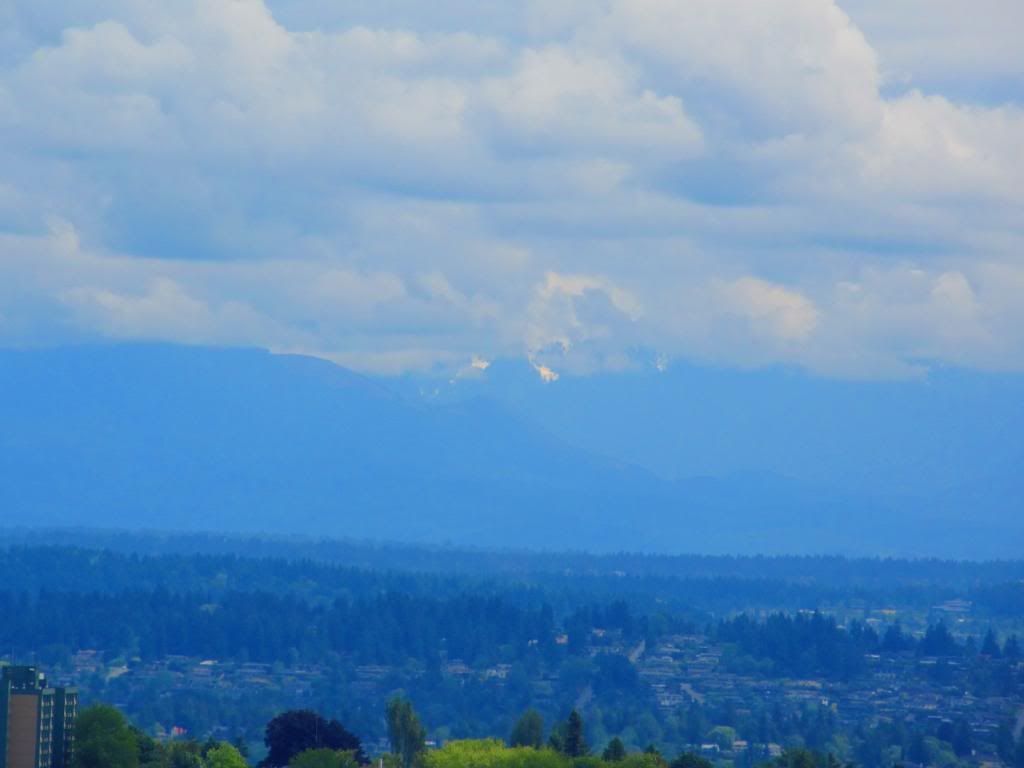 However, I'm not going to lie – I got pretty nauseous up there. I'm not afraid of heights by any means, (we were 520 feet up in the air) but there was something about the sloped pavement that really disorientated me. If we hadn't paid so much to visit, we would have left pretty quickly. But I wanted to get our money's worth out of the day, so I sucked it up.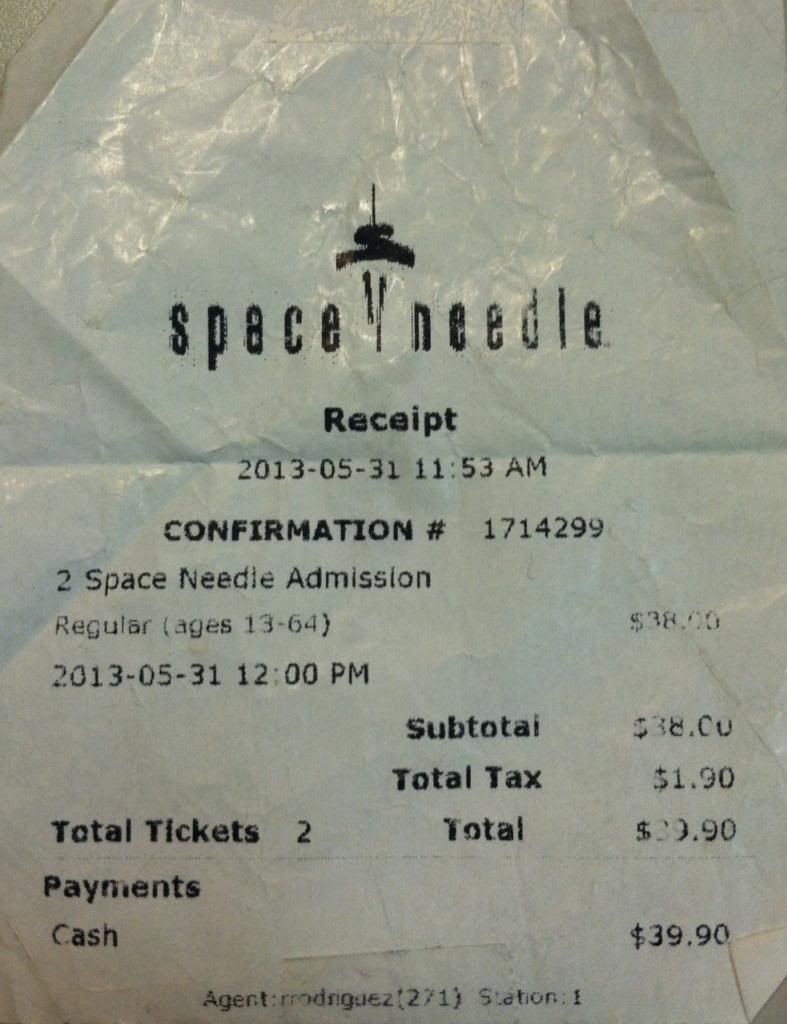 Expensive elevator ride!
All in all, I am glad that we visited the Needle but it's not something that blew me away by any means. (That very possibly could have changed had we been able to see Mount Rainier.)
Tickets are available
here
.