During every one of our trips, I become obsessed with something that I need to incessantly photograph. On last month's trip to Seattle, that something was Mount Rainier. I had visions of us heading to the Queen Anne Hill lookout each day and happily snapping away at the skyline/mountain combo. But alas, that was not the case. You see, I didn't realize that the mountain wasn't visible every day. Even though it is so massive, the clouds/haze/pollution often render it impossible to see.
We arrived to Seattle on a rainy Monday morning, so we knew we wouldn't be able to see much through the clouds. Tuesday was a little overcast, so no mountain. No mountain again on Wednesday. We drove down to Portland on Thursday and didn't see Rainier, Mount St. Helen's OR Mount Hood. Friday was our last chance. We headed into the city to visit the Space Needle and I was pretty pissed because the mountain was still hiding. I panicked that our cross country trip would result in us never seeing the majestic Rainier. Downtrodden, we took in as much as we could that last day. After a fabulous dinner at
Cutter's Crabhouse
we started to head back to the car when I saw something. Something that I knew
wasn't
there before. THE MOUNTAIN CAME OUT! All plans for the night were put on hold so we could race up to the Queen Anne Hill lookout to capture the photos that I had not-so-patiently waited for all week. And it sure was worth the wait! She was beautiful!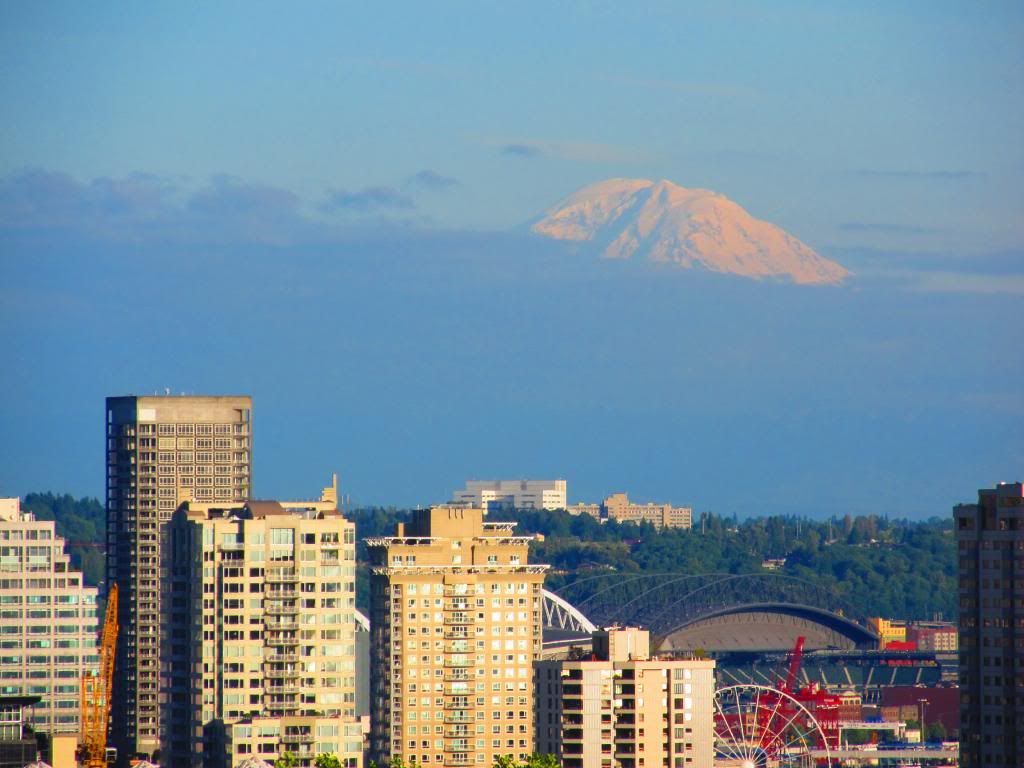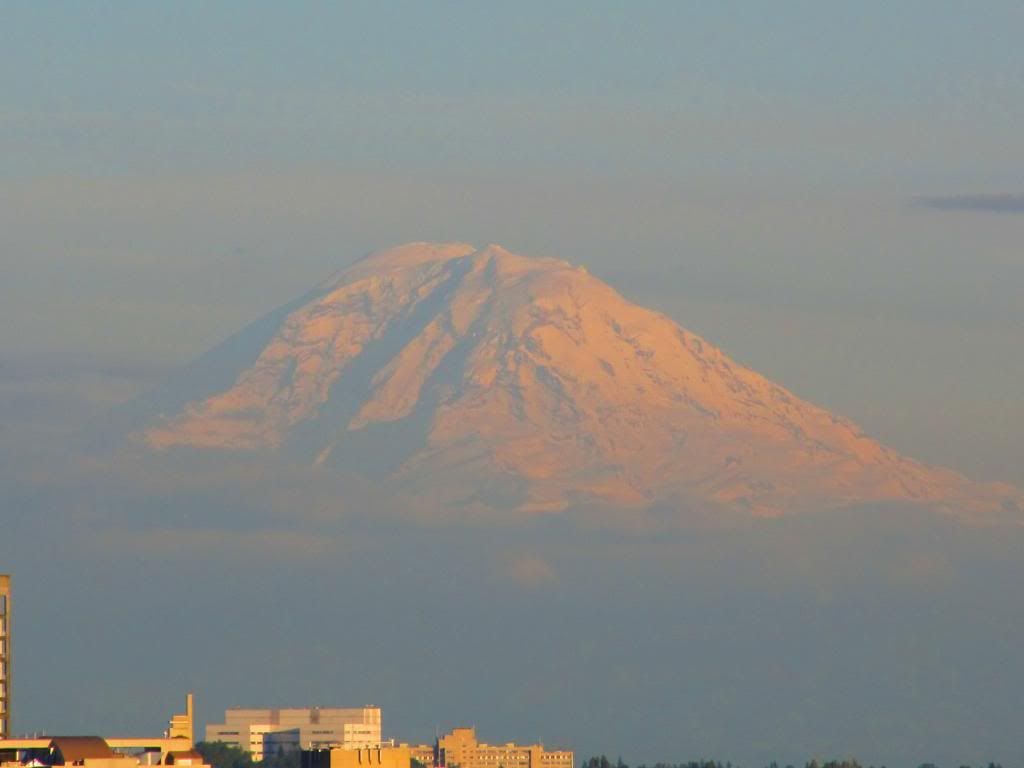 Want to enjoy the view from your own home? There is a webcam set up at the lookout!